Anna's Screen Art Gallery
Anna's portfolio is a sampling of the diverse images and ideas that can be custom painted on windows and doors.
The design ideas are as endless as your imagination.
Talk a quick gallery tour at www.PaintedWindowScreens.com.
View Anna's latest artwork here.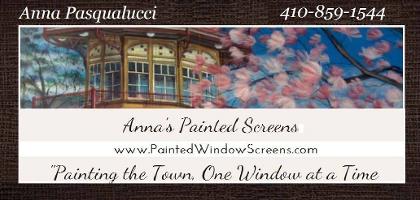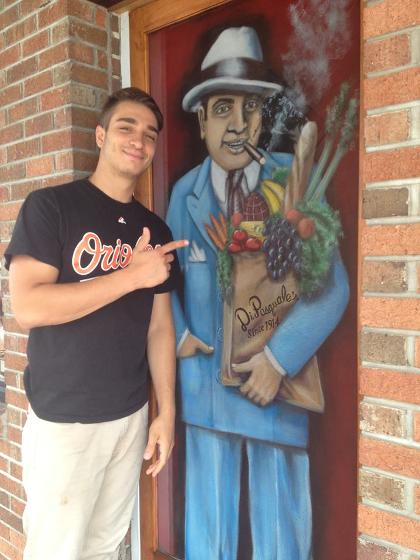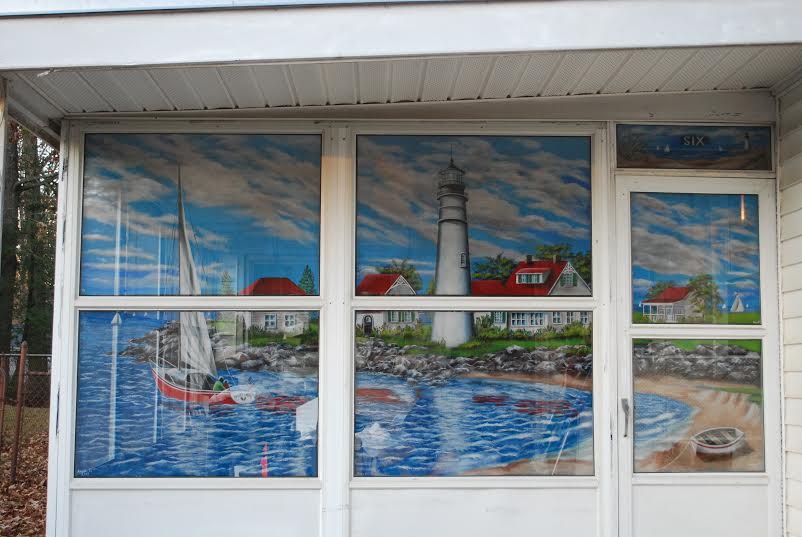 Skipping Over the Ocean Like a Stone
Six porch and two door screens make up this seaside mural. The overhead door transom screen sports the house number. The mural is approx. 6 ft high x 10 ft wide.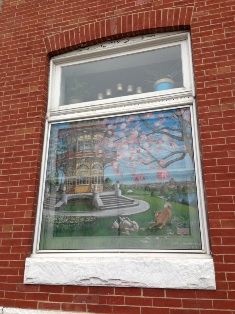 The art gallery is along the streets and city sidewalks for all to see!
Take a self-guided tour.
Click here to view a map of screens in and around town by Anna and other artists.
See screens best in warmer weather and during daylight hours.
Rare Baltimore "painted screen" lawn chairs
may be ordered with any scene from around the world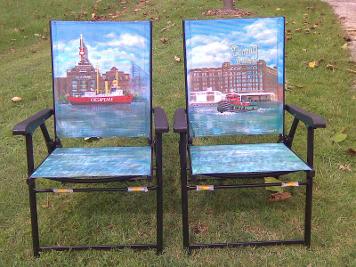 More window screen paintings by Anna P....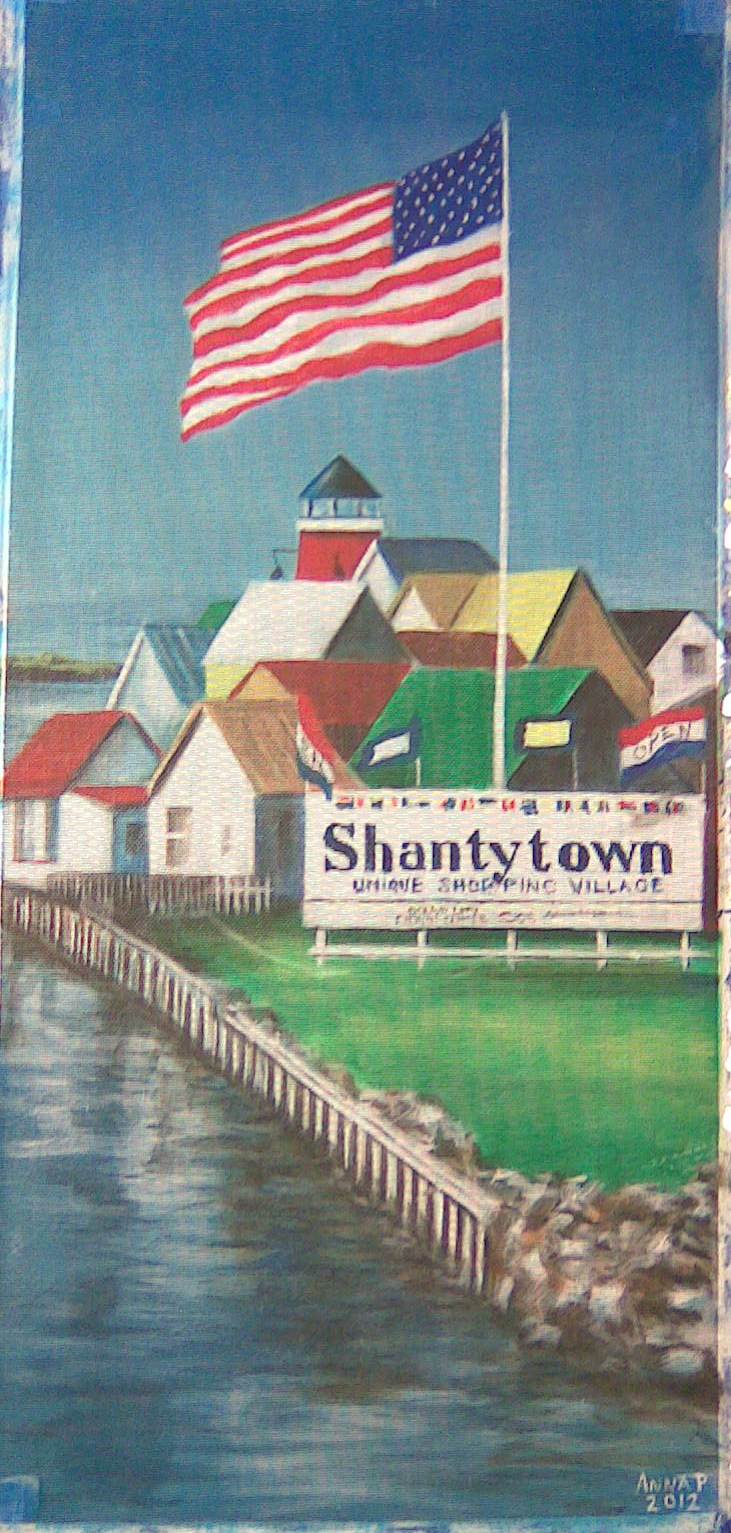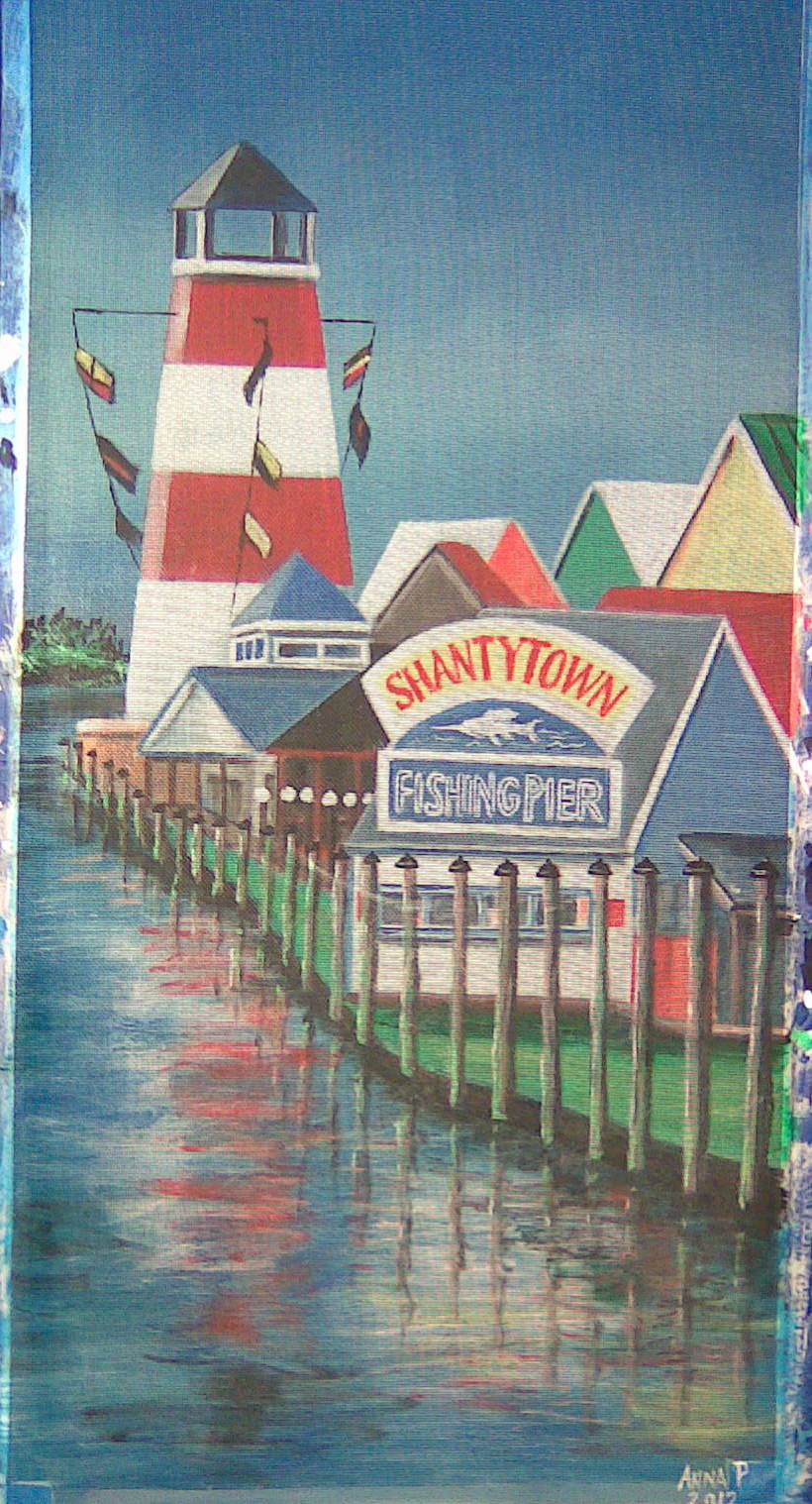 Remember strolling the boardwalk shops at Shantytown, Ocean City, MD?
look out below!
...for more designs in all shapes, sizes, and locales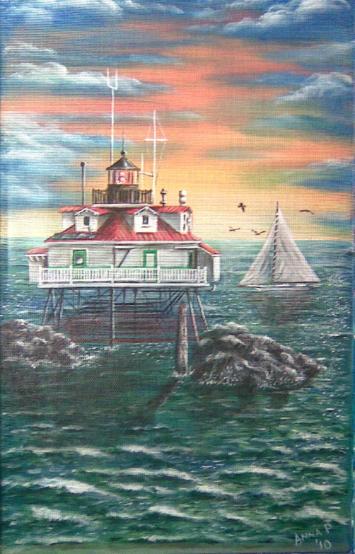 The Thomas Point Skipjack on durable pet density window screen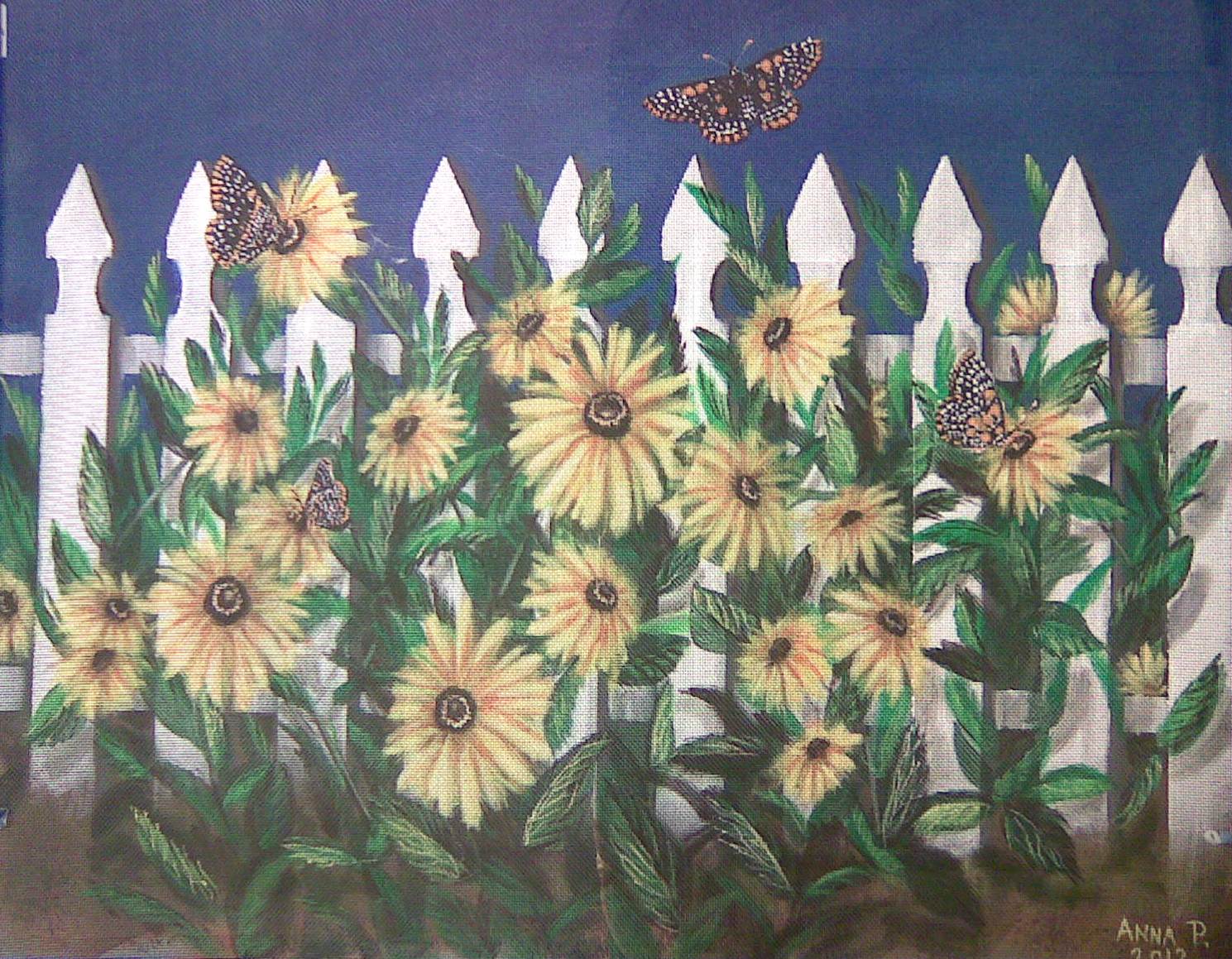 Maryland Black-Eye Susans and Baltimore Checkerspot Butterflies provide privacy as the neighbors stroll by the window and admire it's beauty
screens come in all sizes, from small adjustables to large patio screen doors...... and they all can be painted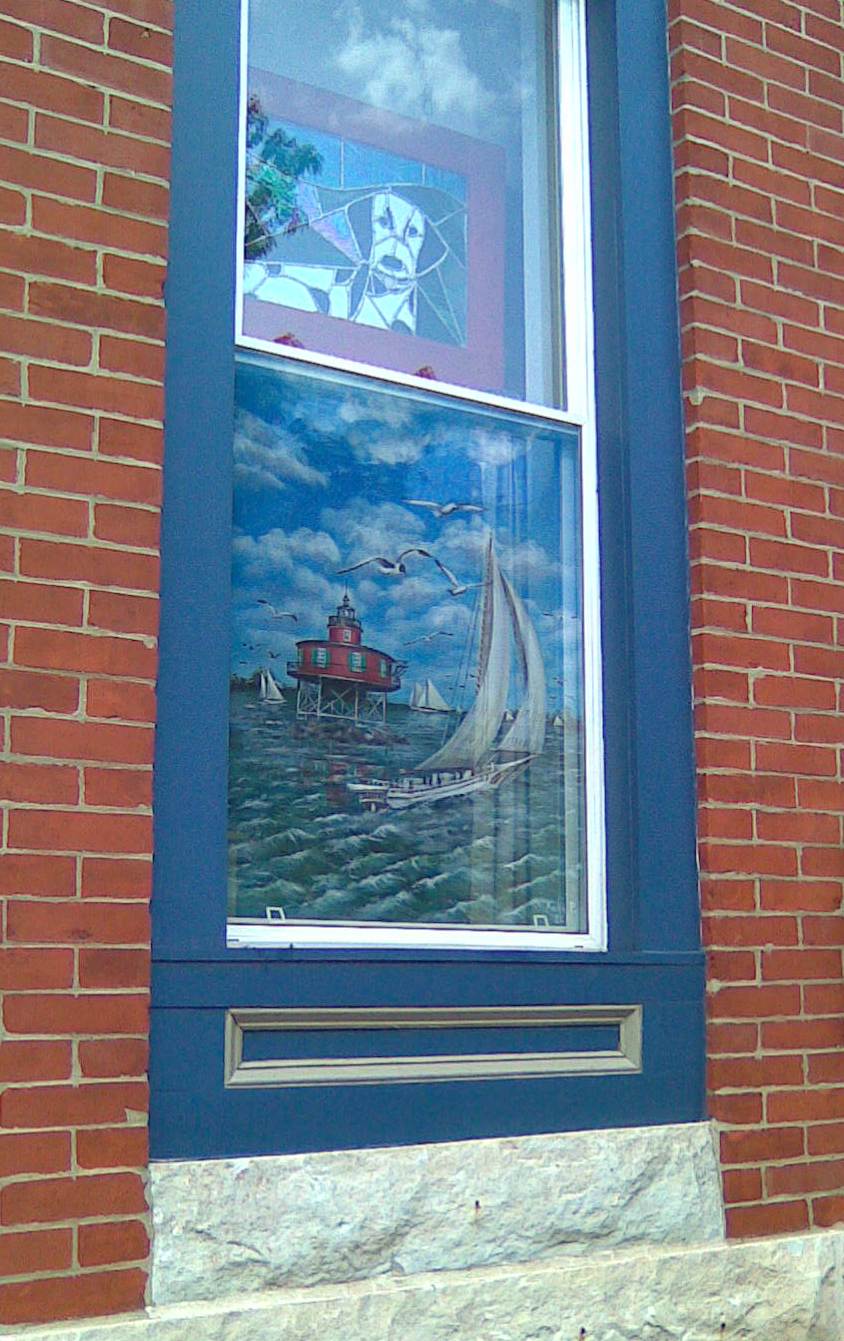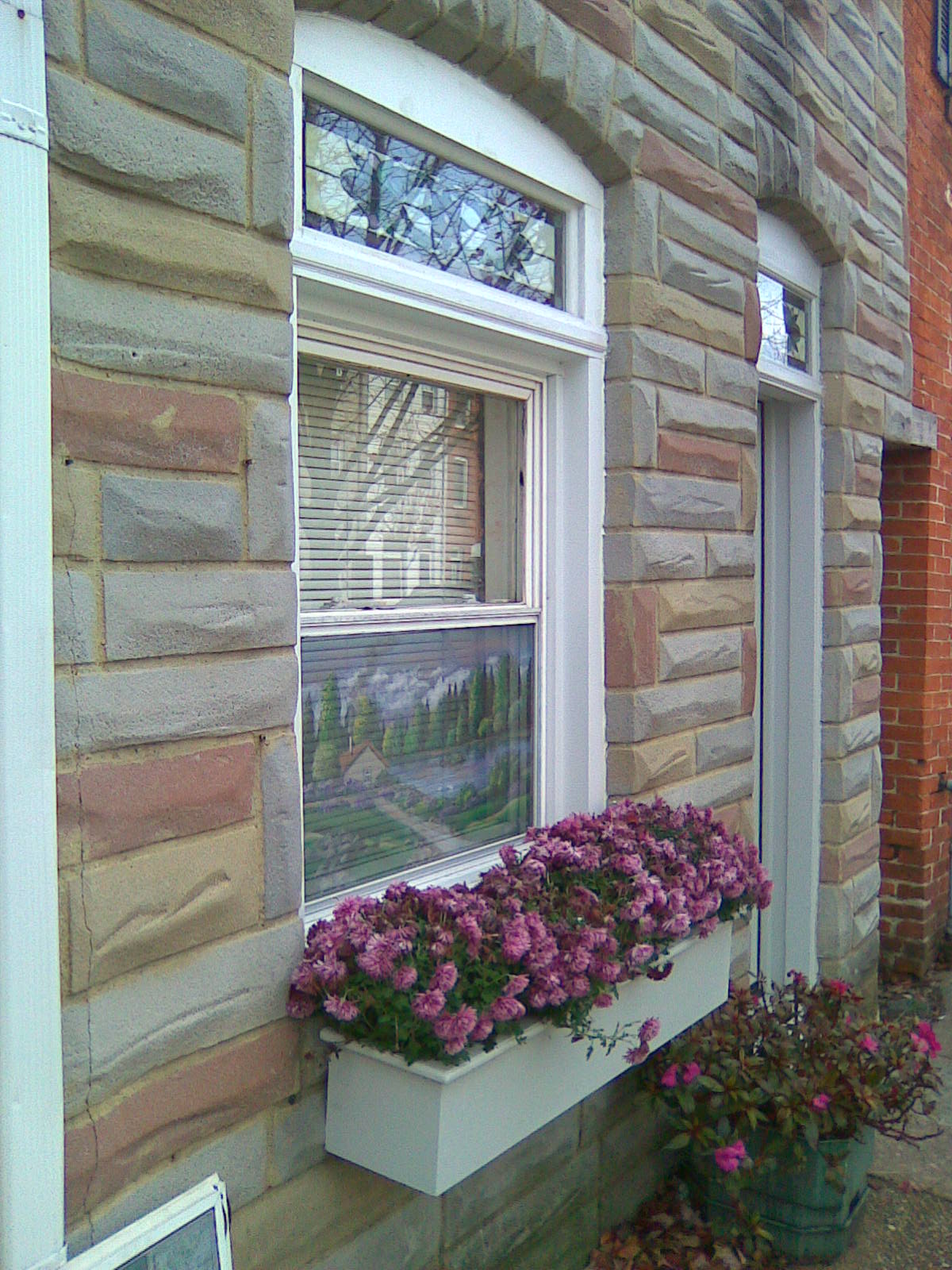 no screen in your window? window screens can be made to fit your window. visit your local hardware store for details and DIY kits
these adjustable screens will fit most windows. many more designs may be special ordered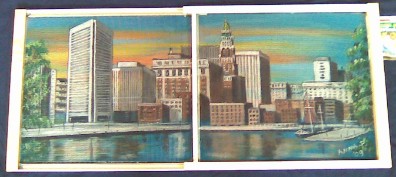 15" high adjustable Inner Harbor adjustable "City slider"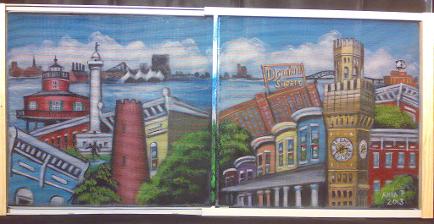 18" high adjustable City slider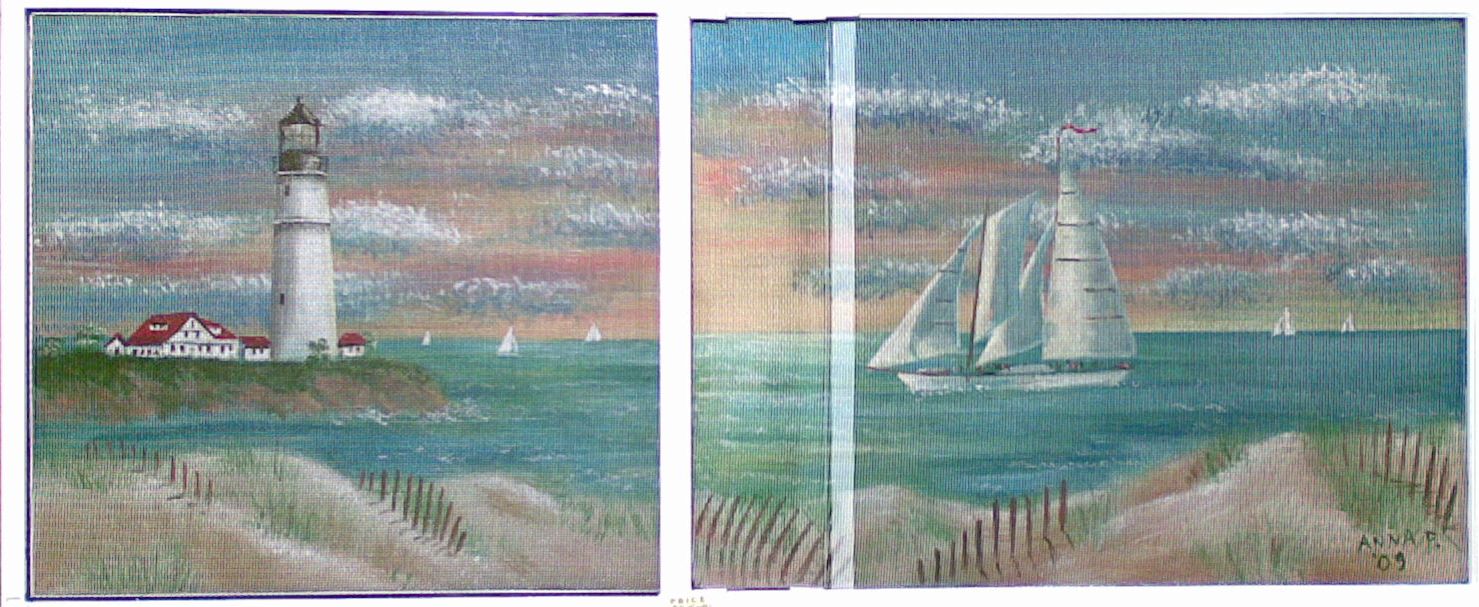 15" high adjustable schooner & lighthouse screen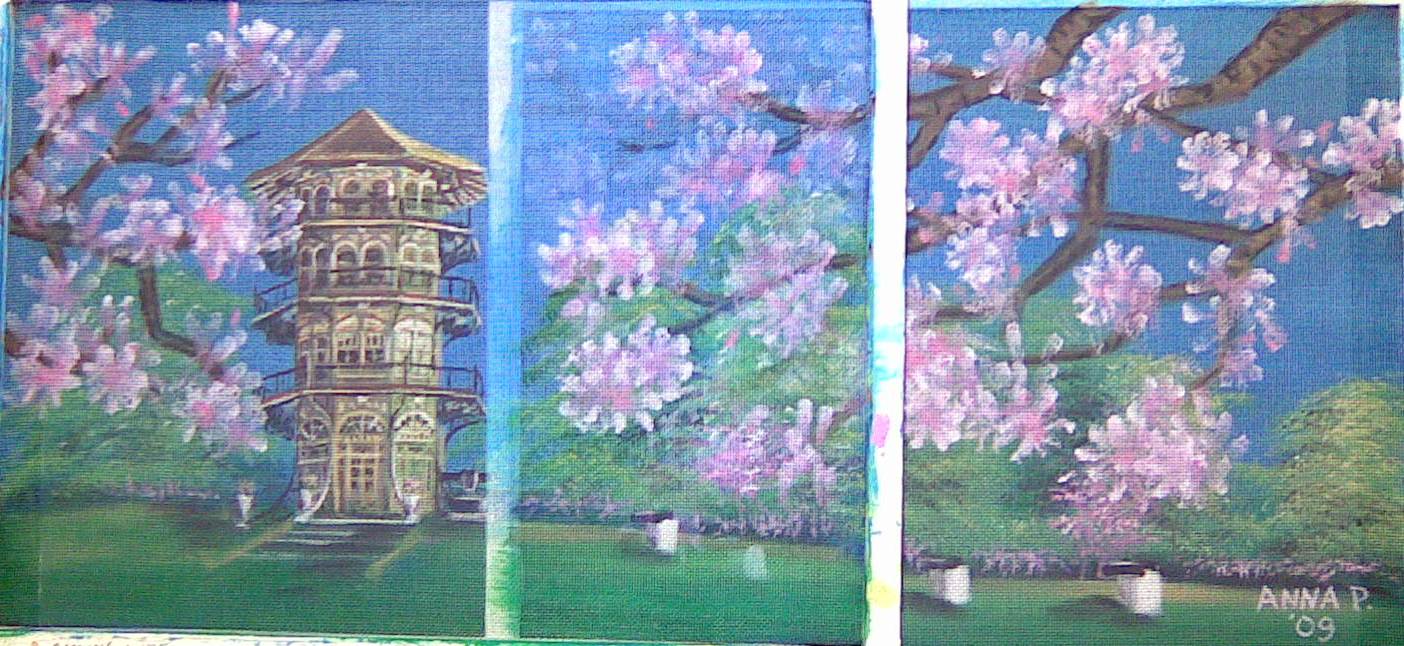 15" springtime at the Pagoda on top of Canonball Hill
Painted screens aren't just for city rowhomes anymore.
Painted Screens are migrating "down the ocean"... from Ocean City to the Outer Banks.
See Anna's Painted Screens along Hwy 12, Outer Banks, at the Pea Island Gallery and StingWray's Bar and Grill in Rodanthe, and at the Blue Pelican Gallery in Hatteras Village.
Be sure to mention where you've seen Anna's screens when ordering.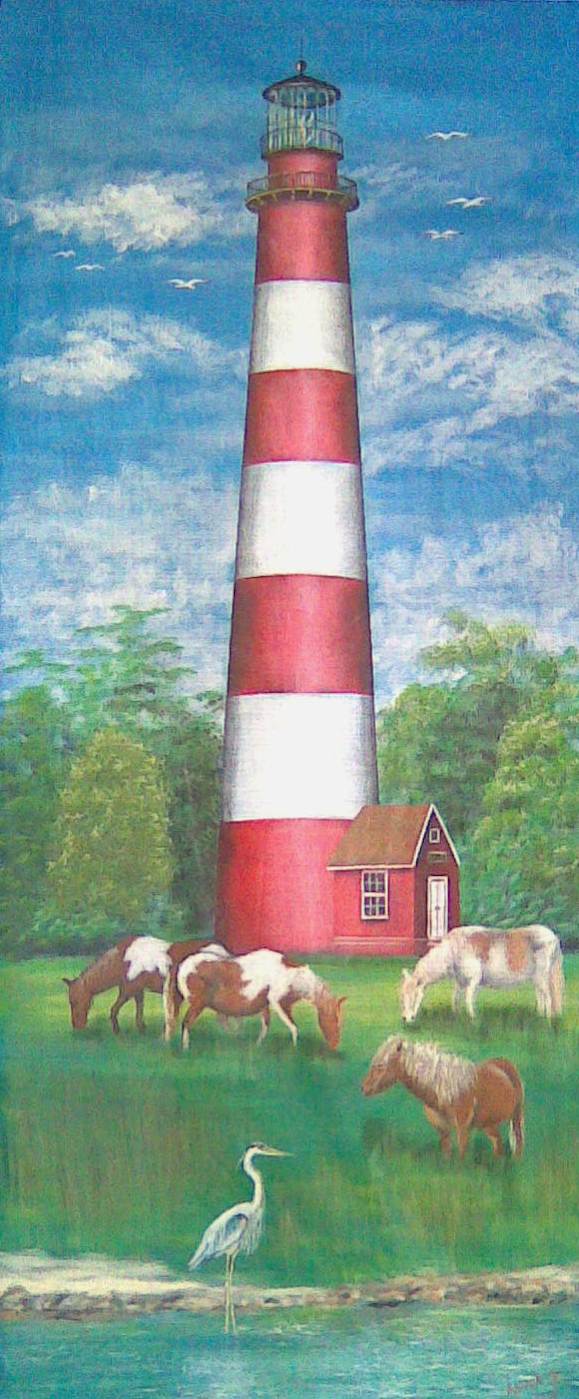 Wild Ponies by the Assateague Lighthouse sliding patio door screen provides beauty and privacy to a channel-front Ocean City summer home. The home displays 23 diverse window screens paintings, so far.
OC Sighting:
Anna's and Dee Herget's screens adorn several Ocean City doors across from the Convention Center on 40th Street.
John Iampieri's tropical porch screens can be seen on a lovely white cottage located directly behind the Fenwich Inn.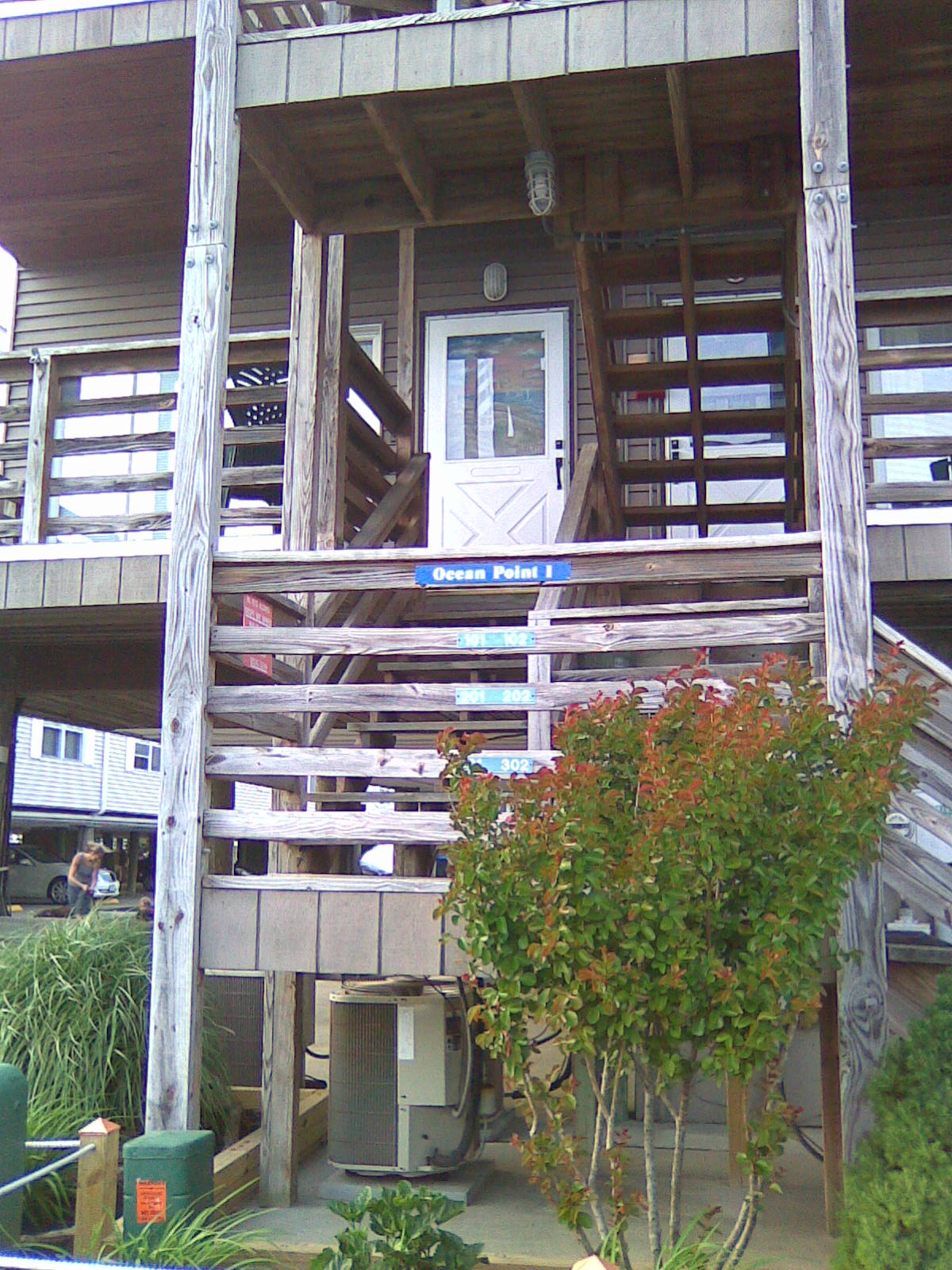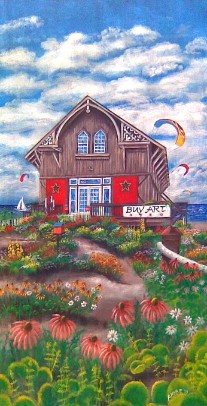 The Pea Island Art Gallery is painted on a 7 ft window screen in wild wonderful Cape Hatteras, N.C.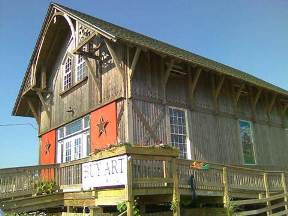 http://www.peaislandartgallery.com/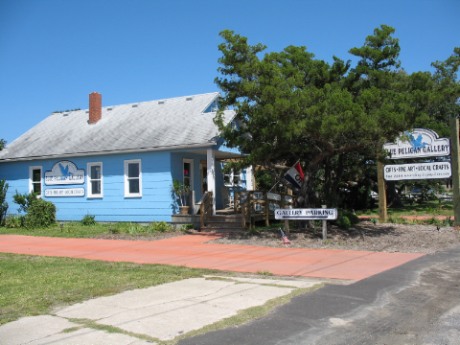 http://www.bluepelicangallery.com/
Be sure to mention where you saw Anna's screen paintings when ordering!
Sting Wray's Restaurant Sunset Surfer window screen painting is on Hatteras Island, across from the road to the Rodanthe Fishing Pier. Formerly Uncle Pauly's, Sting Wray's serves the same great food and is a "must stop" on your way down Hwy 12 to see the lighthouse. They are up and running after the flooding from Hurricane Irene and continue to serve their great food.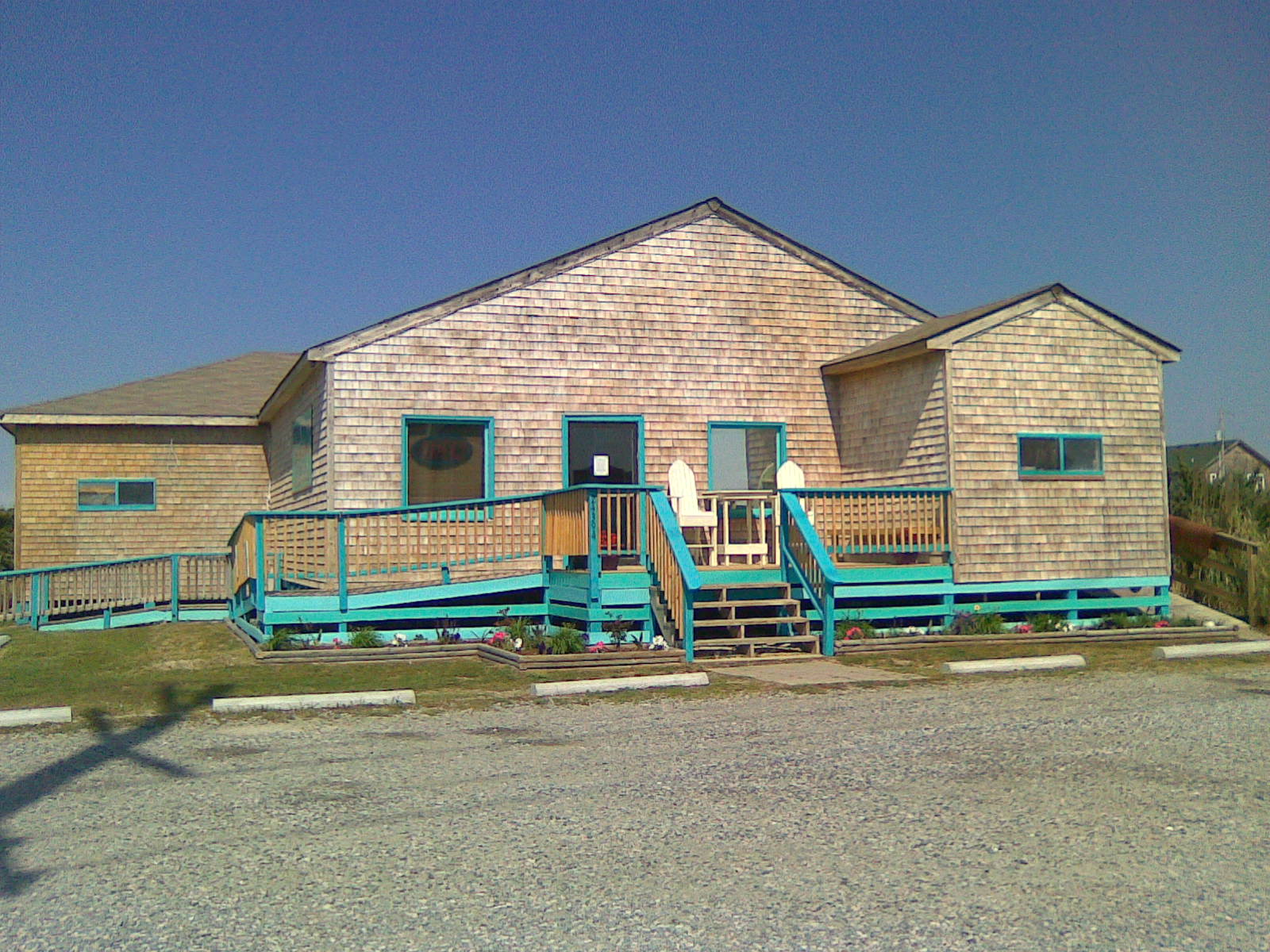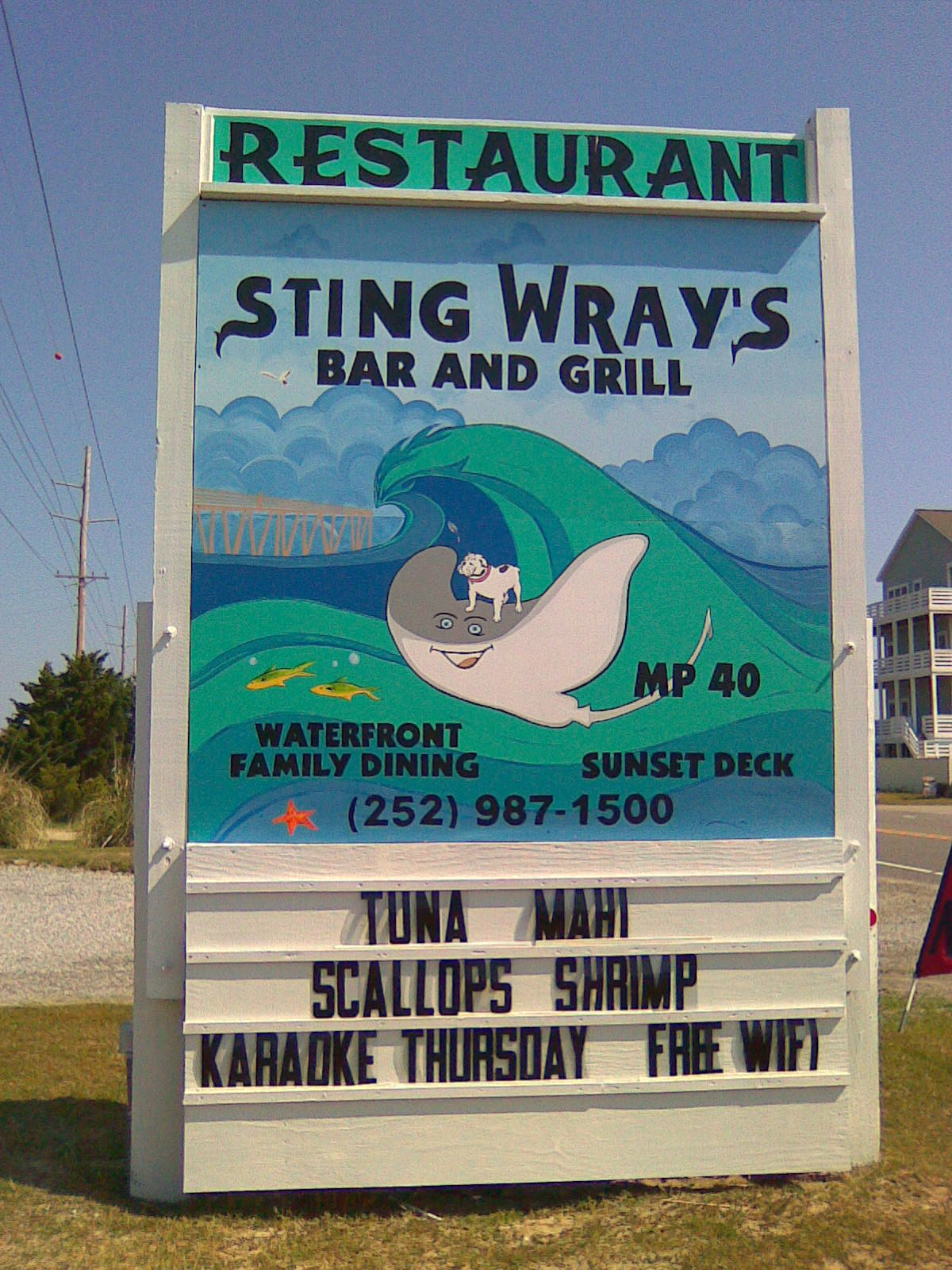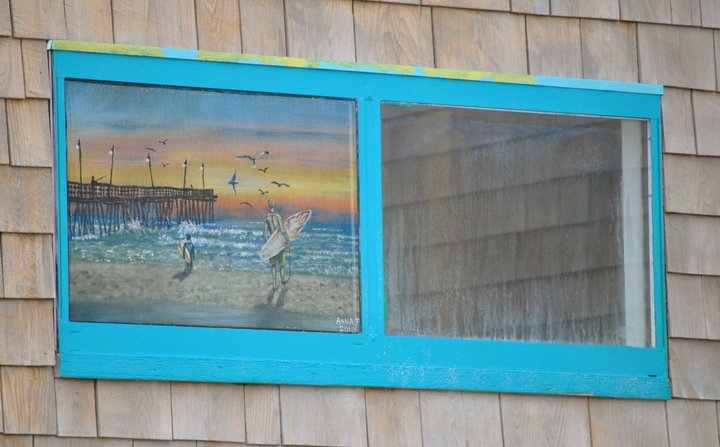 having a fun time when I see you and you don't see me...
looking out a painted screen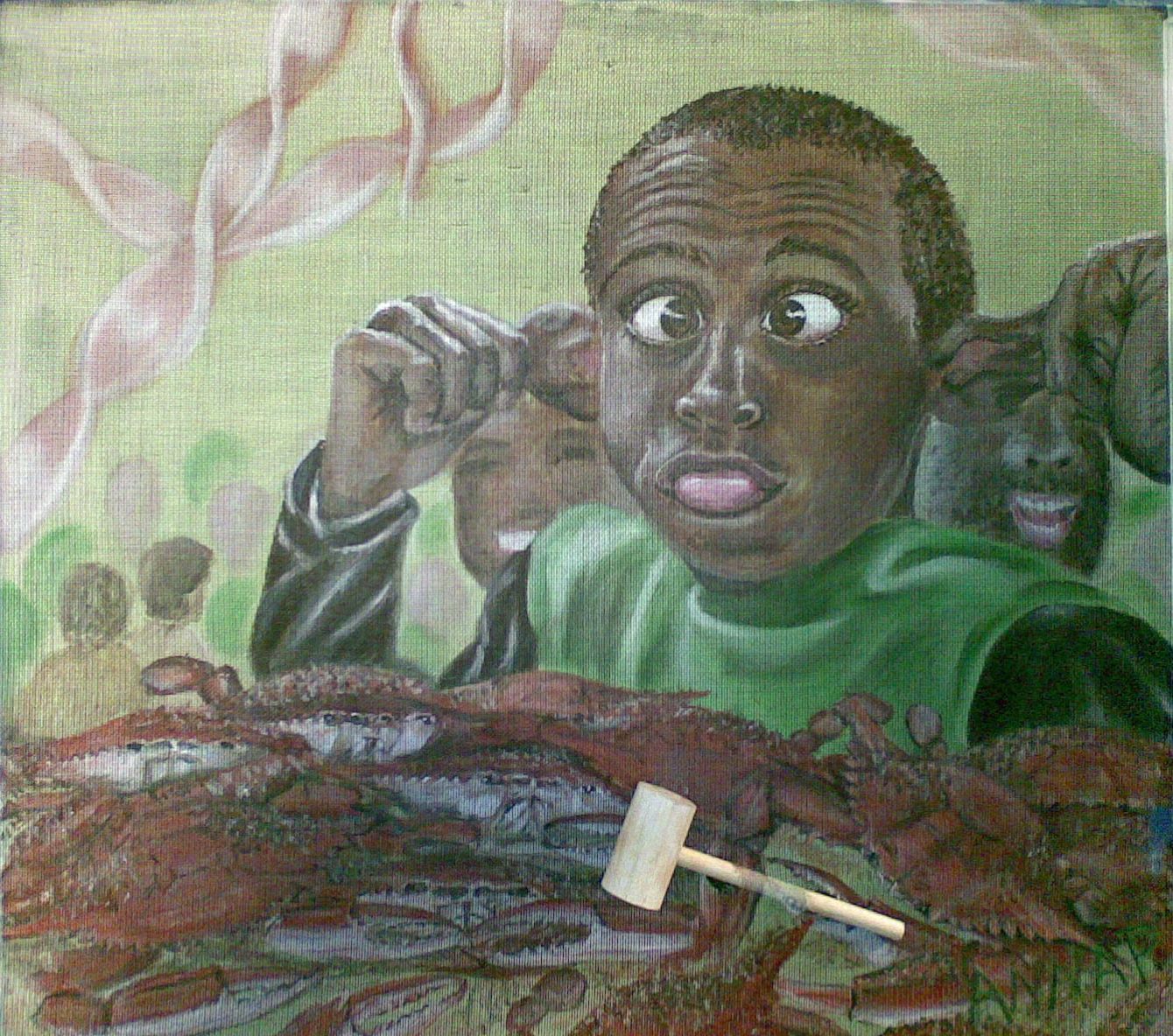 Crabfeast Google Eyes

Inspired by a child's marvelous face found on the internet. His fun-loving expression embodied the lighthearted mood I sought to paint on a window screen. Everyone's happy and in a festive mood when there's a pile of Maryland steamed crabs in front of them!