Welcome to the world of window screen painting.
Please click here to redirect to my new website
for the latest news, artworks, and events.

Anna's hand-painted custom window screens

are reminiscent of the old traditional painted screens that once adorned thousands of Baltimore city rowhouse windows. Painted screens offer privacy and a unique personal artistic flare to your home, whether you live in an extravagant estate by the sea, in a Baltimore rowhouse (where the painted screen originated), or in a quaint and cozy country cabin.
Baltimore window screen painting celebrated it's 100th anniversary in 2013. An active member of the Painted Screen Society, Anna is one of a handful of artists who carry on the local tradition, by "Painting the Town, One Window at a Time."
Painted screen art will stylishly decorate your home exterior, wow your neighbors, and make an extraordinary gift for that extra special person.
"Painting the Town - One Window at a Time"
See more of Anna's Screen Art here.
Click on thumbnails to view larger image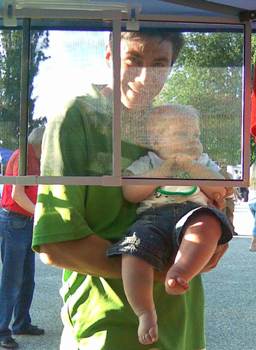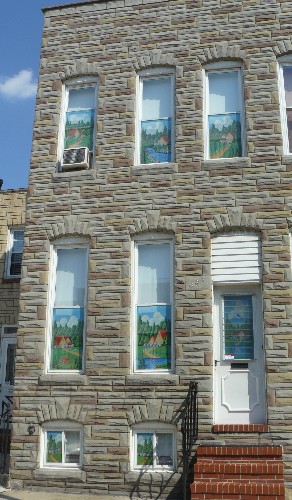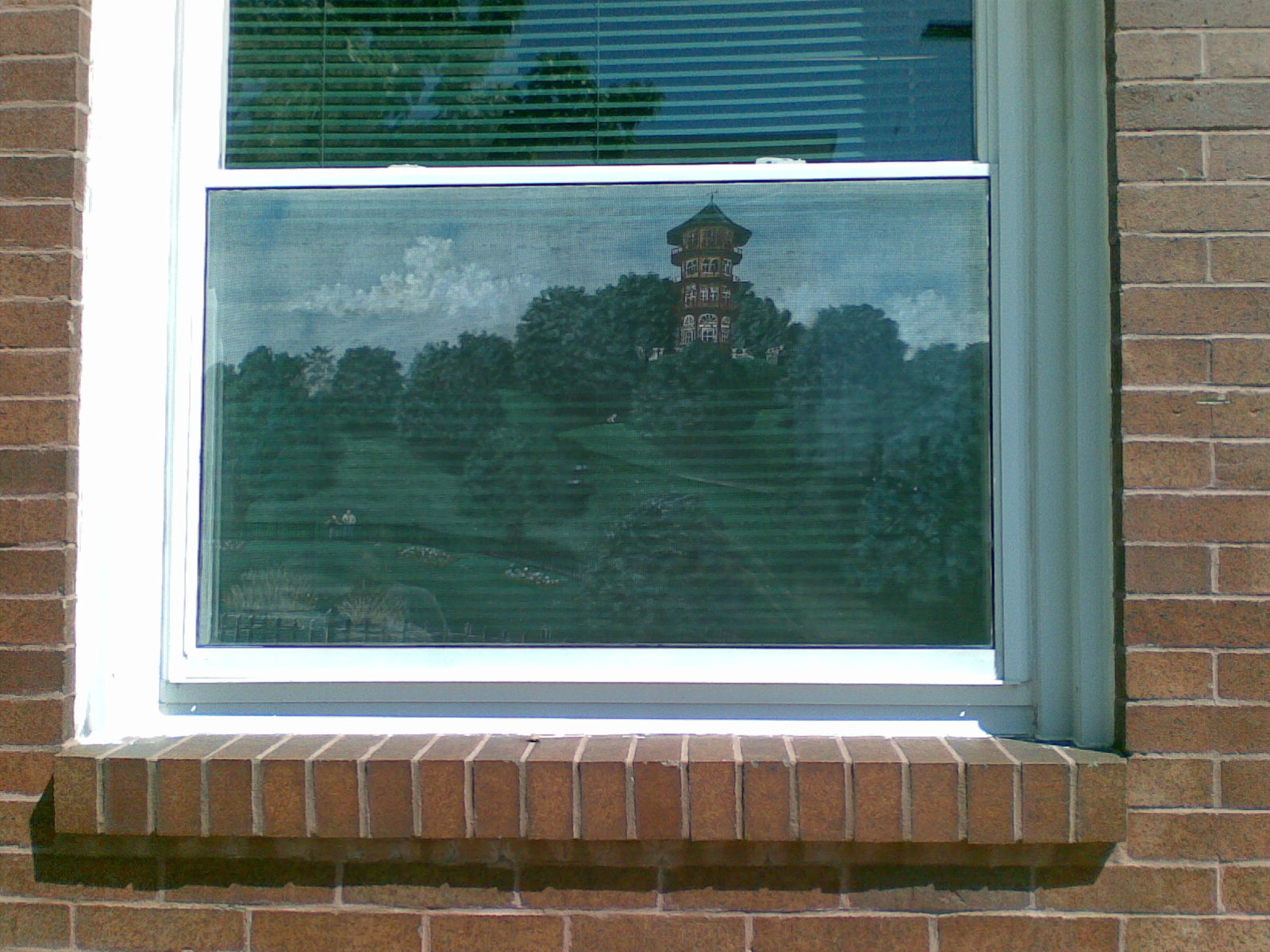 Patterson Park Pagoda by R. Inglis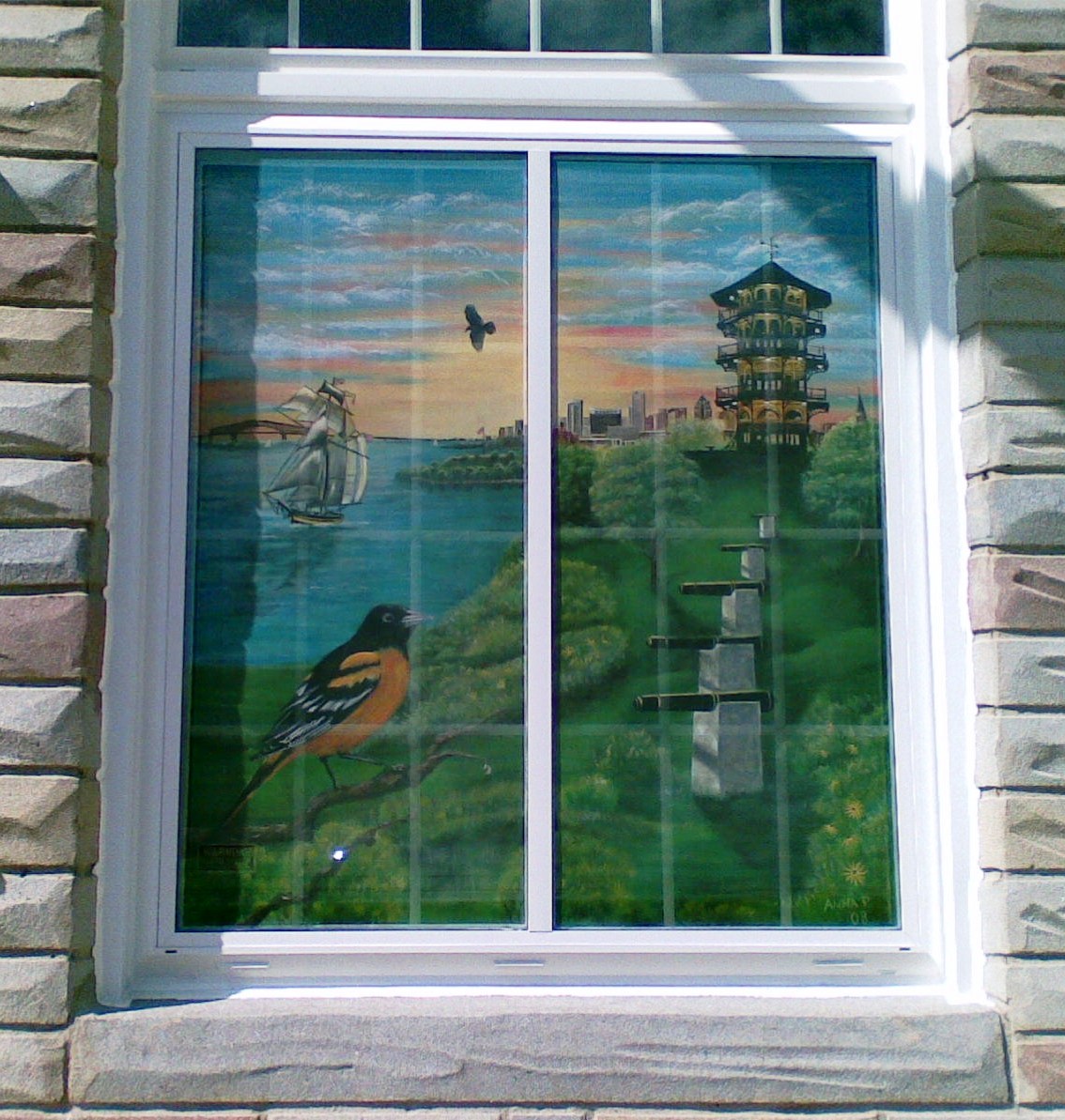 Baltimore screen, painted & photograped by Anna Pasqualucci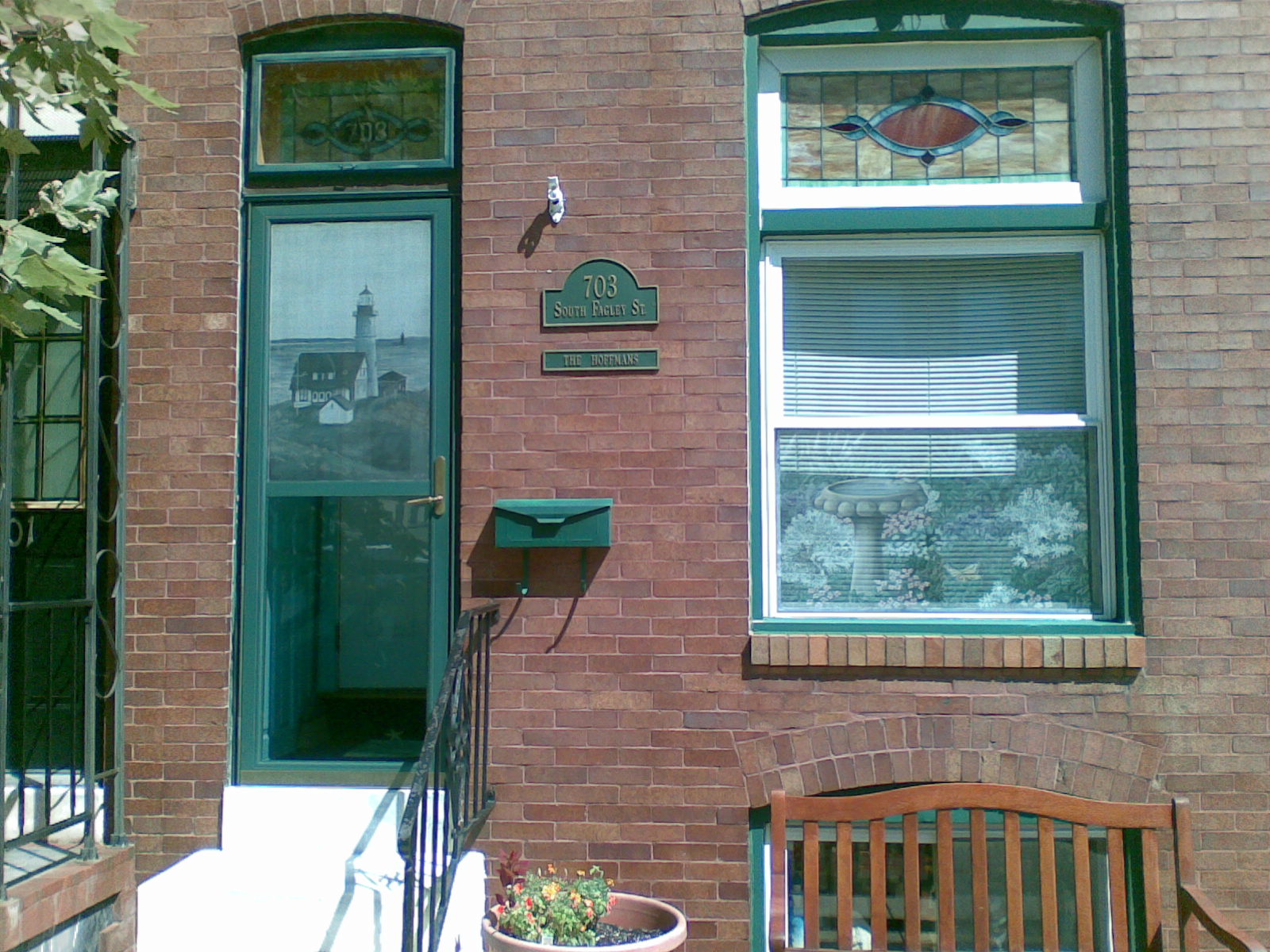 Beautiful rowhouse screens on Fagley Street by the late Richard Inglis